The technology of events or trade fairs is in your hands?
Then the following situation might sound familiar to you: Your team has just laid the sensitive fiber optic cables for the large screens with the utmost care, and the first forklift is already sweeping blithely over them.
Sweat is already standing on your forehead. A short time later, the worst happens: a heavy flight case falls onto the cable harness and the delicate glass fibers are broken. Cable broken. Signal gone. The next problem: All possible replacement cables have been installed. An ad hoc repair, quick as a flash here in the exhibition hall, is out of the question anyway – special tools are needed. Worst-case scenario.
That's it for the strictly regulated schedule.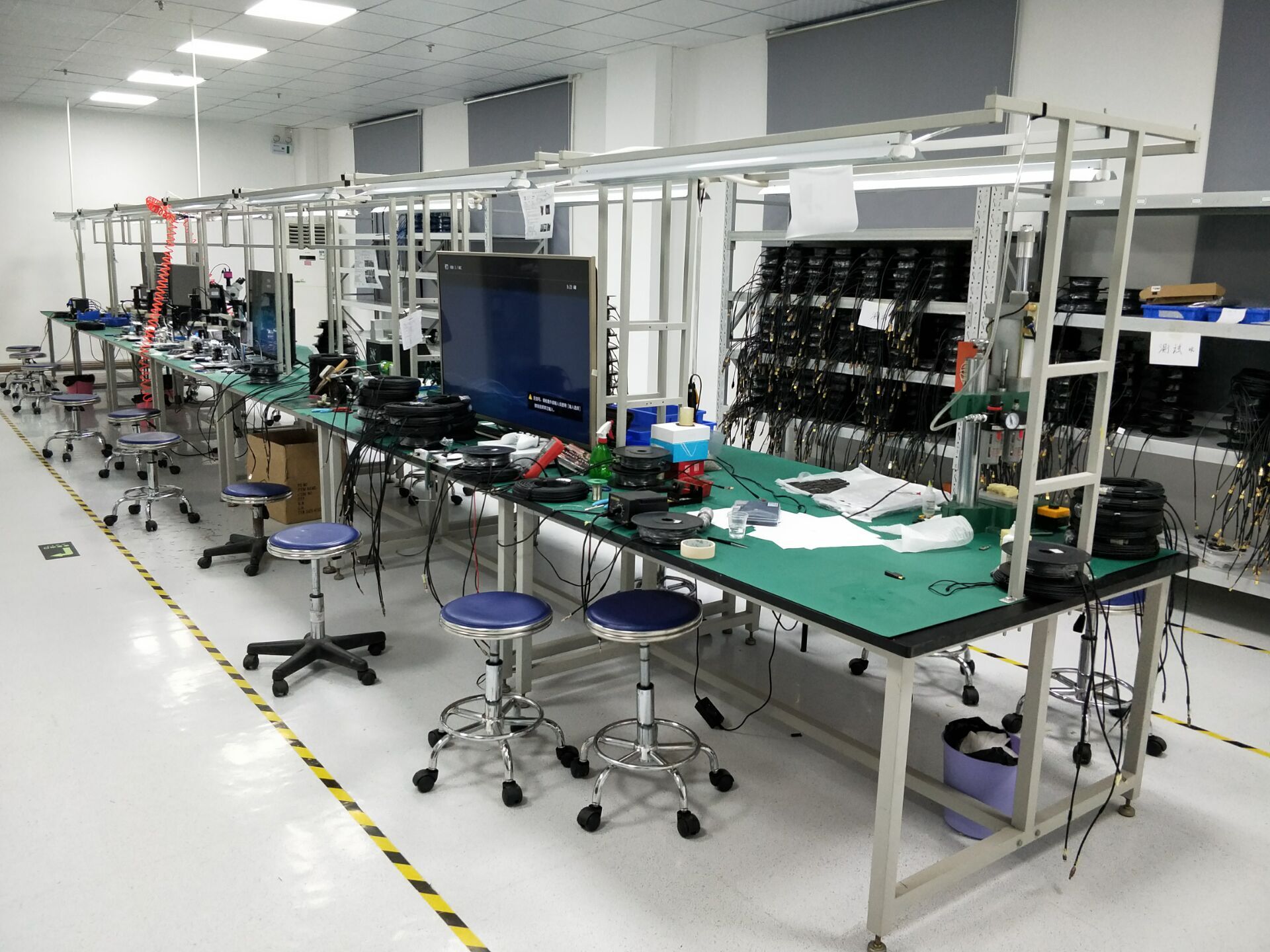 Fiber optic cables armored with metal from Panzerkabel®
Solution:
The experience with such situations at trade fairs and large events brought the Dresden-based company Bildkraft to a simple but effective solution: As the first in the German-speaking region, the specialists for media technology offer highly flexible armored AOC fiber optic cables with metal armoring, which are available from stock in Dresden.

"You can imagine our cables, put simply, like a shower hose: around the Kevlar-reinforced cable is once again a strong, but flexible, metal armoring. We have been using this solution at major events since December 2018 and have had nothing but good experiences with it," says Bildkraft owner Jörg Heinze.

The new fiber optic cables are marketed under the name Panzerkabel®. The performance of the fiber optics allows image transmissions in 4K at 60Hz at 4:4:4. Added to this is the high impact, tensile and crush resistance of the special cables. In the short term, they can withstand loads of up to 200 kilograms and defy a tensile force of up to 25 kilograms. Despite their resistance, the cables are pliable and flexible - predestined for demanding use at major events.

But the solution from Dresden is also interesting for a permanent installation: Thanks to the metal armoring, for example, failures caused by bites from rats or mice are prevented.
Manufactured according to strict quality specifications
The high-tech cables have already been sold on a large scale and customers have given very positive feedback. With our strict manufacturing specifications, we do everything we can to keep it that way. As a matter of principle, only the best chips from the German company Silicon Line are used as driver chips. The laser diodes are also supplied by the German company Laser Enterprise. These two German companies are world leaders and we are proud to use these reliable products in our armored cables.

Among the satisfied users of several thousand installations, numerous certificates such as CE, ROHS, REACH or FCC also confirm the reliability of the reinforced armored cables.

Besides resistance, durability and high quality, our armored cables also offer uncomplicated handling. For example, thanks to EDID and HDCP management, the cables work without any problems with all common Windows and Apple computers and do not require an additional external power supply.